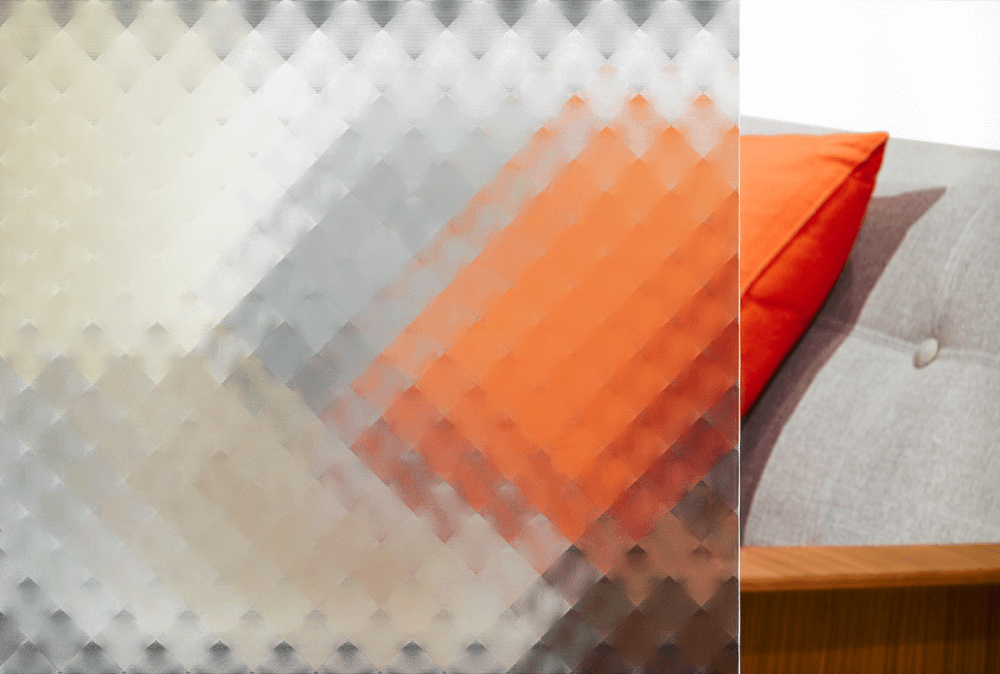 Iets anders dan transparant helder doorzicht? Er zijn diverse glassoorten die in isolatieglas verwerkt kunnen worden waarmee inkomend daglicht met kleur of figuren kan spelen in de ruimte, en zelfs een mate van privacy bieden.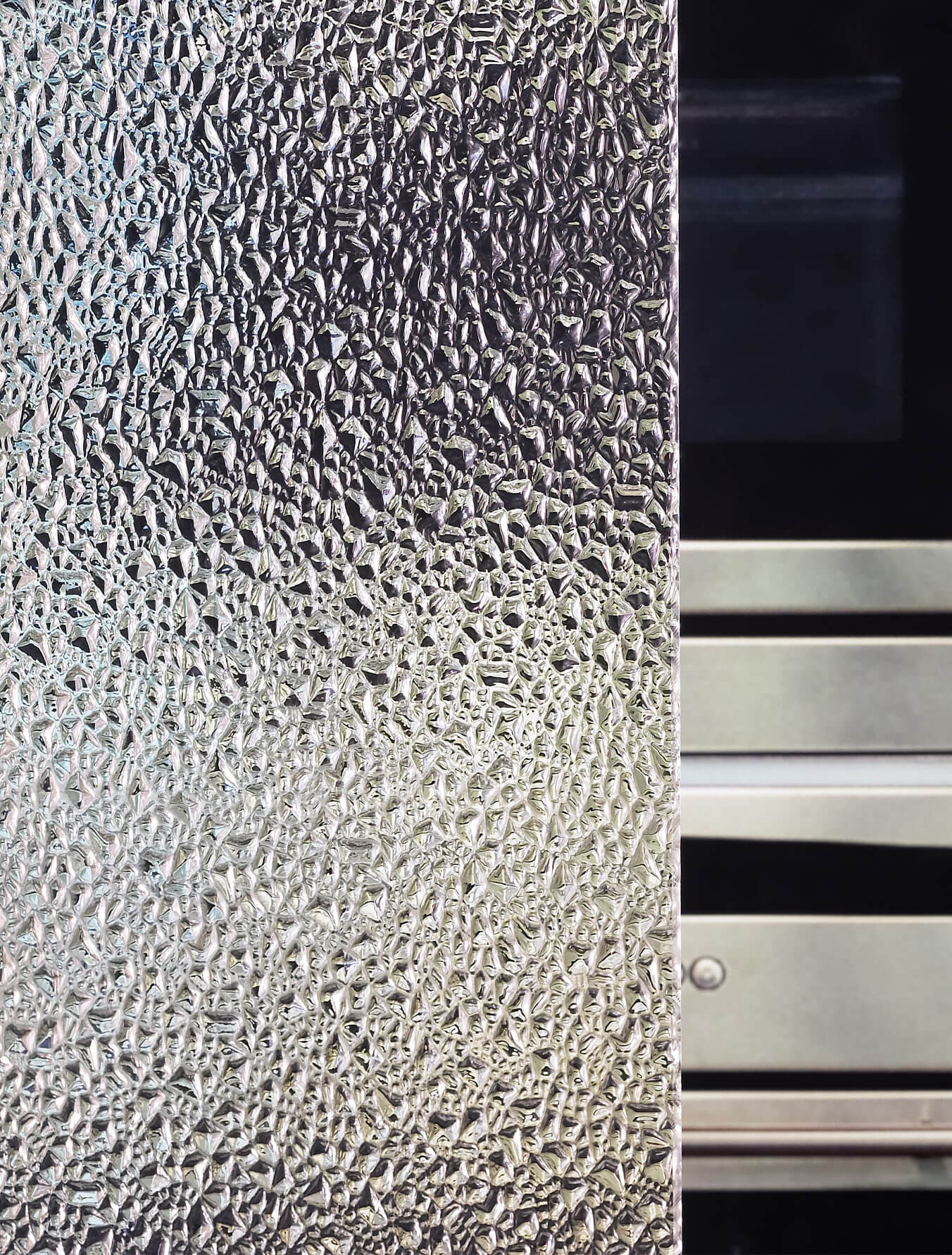 Beïnvloed het doorzicht en de toetreding van het daglicht door figuurglas in isolatieglas toe te passen.
Figuurglas is lichtdoorlatend en verspreidt het licht op een subtiele manier. Het maakt een directe doorkijk op een aangename situatie.
Het glas is gemakkelijk in onderhoud en vingerafdrukken zijn bij figuurglas minder zichtbaar.
hoe het juiste glas kiezen?
Figuurglas is perfect voor ruimtes die licht en toch privacy nodig hebben. Een brede keuze aan motieven, kleuren en texturen is beschikbaar.
De hoeveelheid licht die het figuurglas doorlaat is afhankelijk van het motief en de glasdikte. De mate van doorzicht wordt in een Privacy klasse weergegeven op een schaal van Laag, Medium en Hoge Privacy.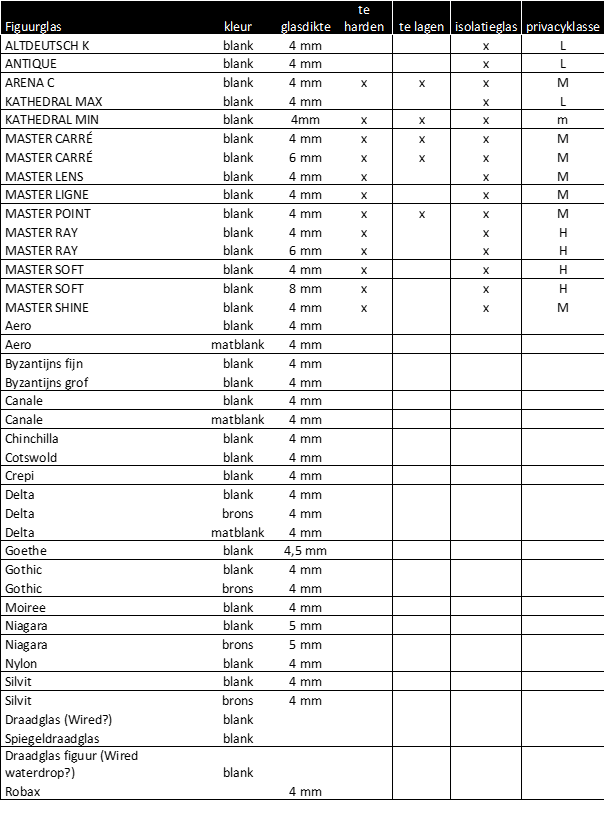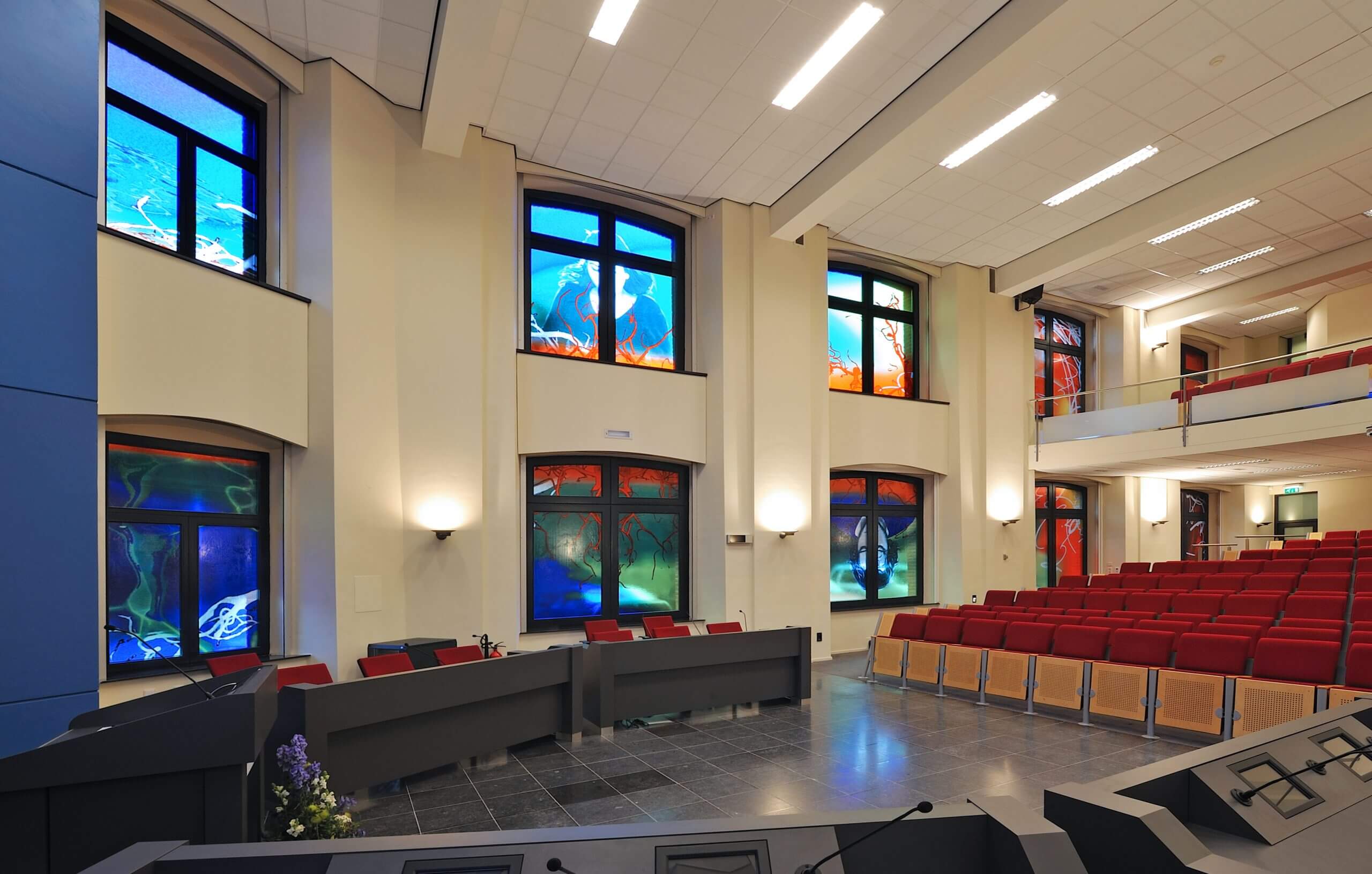 Glas-in-lood is een vensterraam dat uit diverse stukken glas bestaat die door middel van loodlijsten aan elkaar gesoldeerd worden. De stukken kunnen variëren in vorm, figuratief en in kleur. Het daglicht dat door glas-in-lood naar binnenkomt brengt een prachtig kleurenspel voort dat meebeweegt met het licht.
Een glas-in-lood paneel kan direct in een binnendeur verwerkt worden. Als zijlicht, met een verdieping-hoog kozijn is het aan te bevelen het glas-in-lood in de spouw van het dubbelglas te borgen.
hoe het juiste glas kiezen?
vandaglas heeft een eigen GlasAtelier in de vestiging in Almelo. Met echt vakmanschap wordt hier nog ambacht gemaakt. Er is keuze uit vele bestaande patronen, of maatwerk voor een eigen ontwerp.
Neem contact op met ons GlasAtelier: onze specialisten laten u graag de mogelijkheden zien!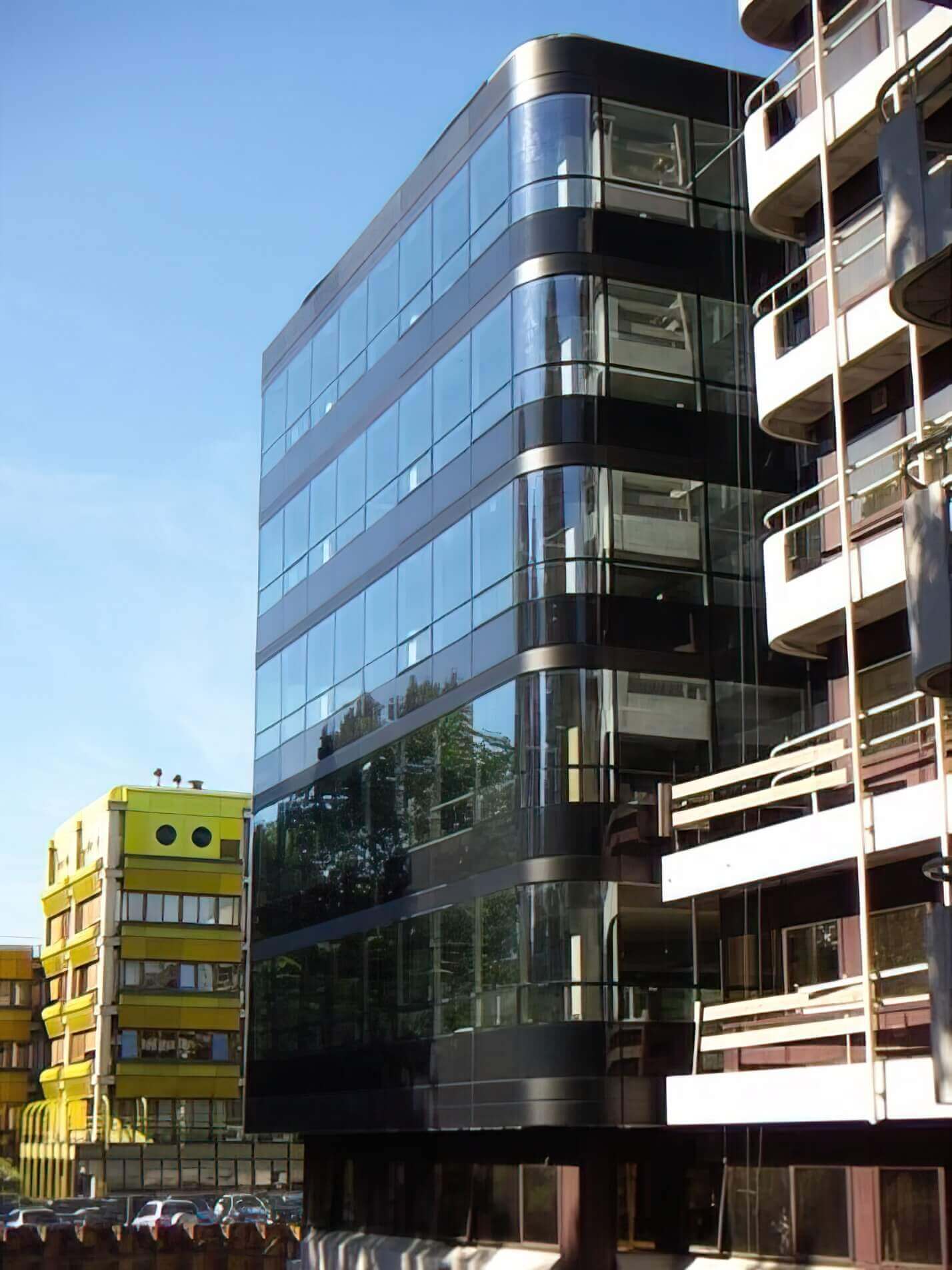 volvlaks gekleurd glas in de gevel
Ondoorzichtig geëmailleerd glas voor in de gevel.
Ondoorzichtig gekleurd glas wordt verkregen door het basisglas (vaak blank glas) aan één zijde volvlaks te voorzien van een emaillelaag. Het emaille wordt met het glas duurzaam versmolten op een hoge temperatuur, en vervolgens snel afgekoeld. Door dit proces is dit geëmailleerd glas tevens gehard veiligheidsglas volgens de EN1250.
Dit glas is uitzonderlijk goed bestand tegen vocht en bij uitstek geschikt voor buitengevels.
Kan als component van dubbel isolatieglas dienen, met de emaillelaag gericht naar de binnenruimte, op positie 4.
hoe het juiste glas kiezen?
Geëmailleerd glas is in diverse kleuren verkrijgbaar. Wilt u meer informatie? Neem dan vooral contact op met onze experts via onderstaand contactformulier.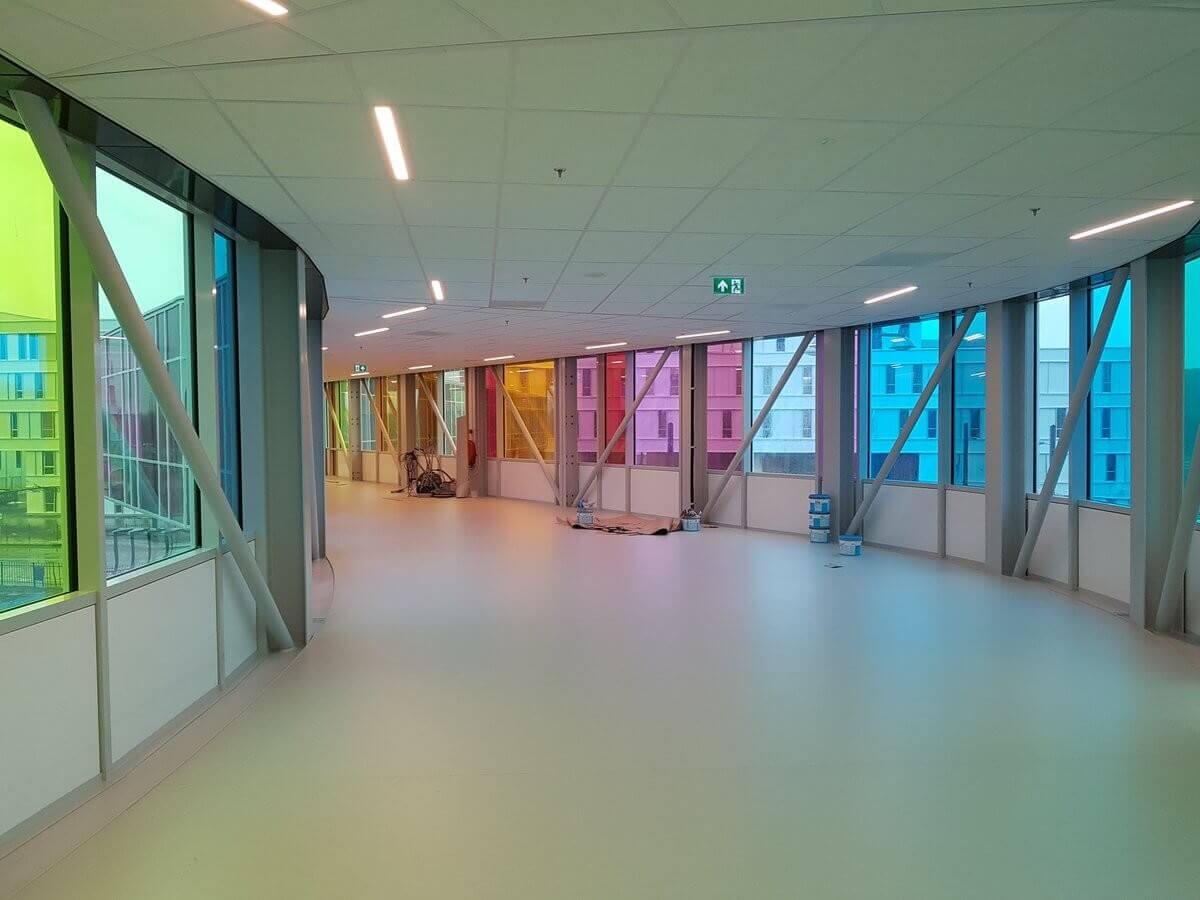 transparant gekleurd glas
Eén of meerdere glaspanelen die onlosmakelijk aan elkaar gelaagd zijn door middel van één of meerdere Vanceva kleuren transparante folie(s): ProtectPerform Color.
hoe het juiste glas kiezen?
Door de gekleurde folies te combineren kunnen unieke kleuren worden gemaakt. Vanceva biedt een breed kleurenspectrum voor eindeloze kleurencombinaties : Color Selector
Neem contact op met ons. Wij vinden altijd de juiste glasoplossing.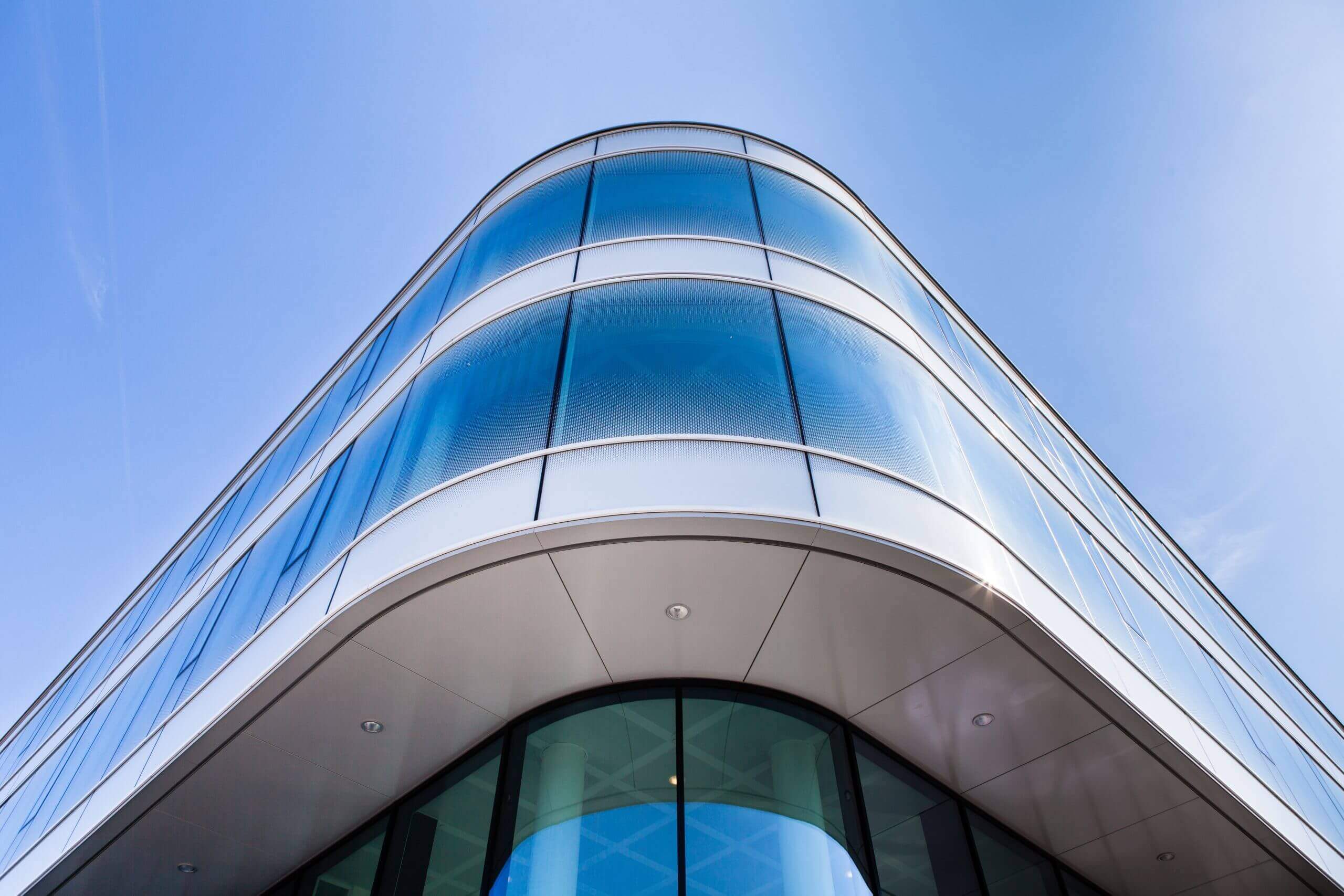 Gevelbeglazing met gezeefdrukte motieven of afbeeldingen voor esthetiek én functionaliteit.
Op het glas wordt een ondoorzichtig of doorzichtig emaille motief aangebracht. Het email wordt op hoge temperatuur duurzaam met het glas versmolten. Door dit proces voldoet het glas ook aan de eisen van gehard veiligheidsglas cf. de EN1250.
Afhankelijk van de bedrukkingsgraad beperkt de zeefdruk de zontoetreding.
hoe de juiste glaskeuze maken?
Isolerende gevelbeglazing voorzien van een zeefdruk patroon of afbeelding is maatwerk product. Neem contact met ons op. Wij begeleiden u graag en vinden altijd de juiste glasoplossing.