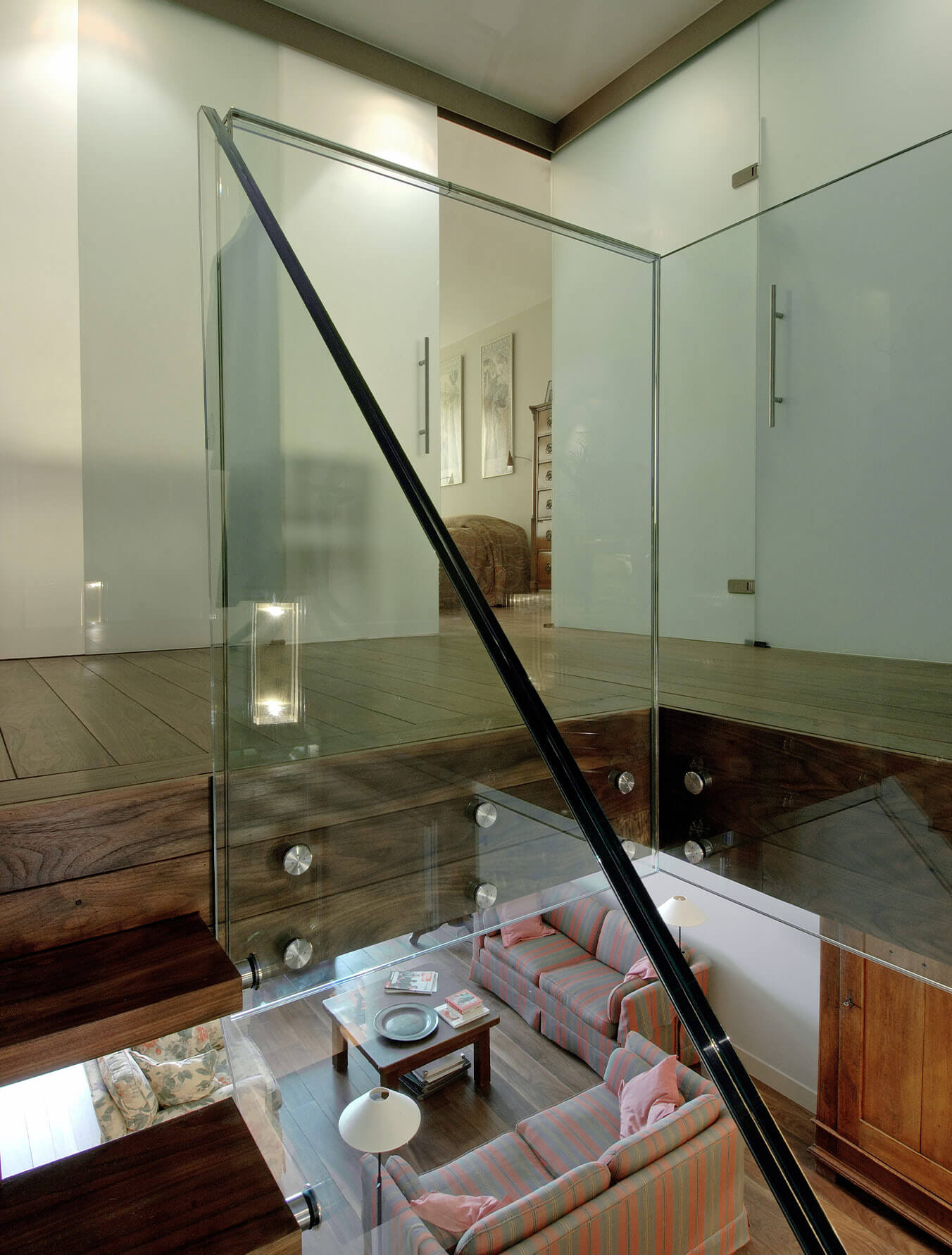 Enkel basisglas wordt steeds vaker vervangen door gelaagd glas. Op het oog ziet gelaagd glas er hetzelfde uit als enkelglas. Wat is er anders aan?
De naam zegt het al: gelaagd glas bestaat uit twee of meer glaspanelen die  onlosmakelijk aan elkaar gelaagd zijn door middel van één of meerdere sterke, transparante PVB (polyvinylbutyral)-folie(s). 
Bij toepassing van minimaal twee PVB's wordt het gelaagd veiligheidsglas genoenmd
Het toepassen van gelaagd veiligheidsglas ProtectPerform heeft veel voordelen ten opzichte van 'gewoon' enkelglas:
bescherming tegen letsel bij brekend en vallend glas (Type B volgens EN 12600)

bij breuk blijven scherven aan de folie kleven en de afscheiding in tact; er ontstaat geen gat - zie ook doorloop-/doorvalveiligheid
kan toegepast worden als vloerafscheiding en in trappen
houdt bijna alle UV-straling tegen met minimaal twee PVB's  tussen de glasbladen
bemoeilijkt inbraak via het glas - zie ook inbraakvertraging
biedt geluidswerende eigenschappen - zie ook geluidswering
kan in bepaalde samenstellingen tussen aantal glasbladen en folies en/of polycarbonaat kogelwerend zijn - zie ook kogelwering
hoe het juiste glas kiezen?
Worden er extra eisen gesteld aan de beglazing? De toepassing van gelaagd veiligheidsglas in het interieur als enkel glas of in dubbel of triple isolatieglas, de beste glaskeuze zijn.
Welke eigenschap van het gelaagd veiligheidsglas wordt gevraagd, laat vandaglas de ultieme oplossing professioneel berekenen en de uitgangspunten tot een effectief passende, én verantwoorde,  glasoplossing transformeren!