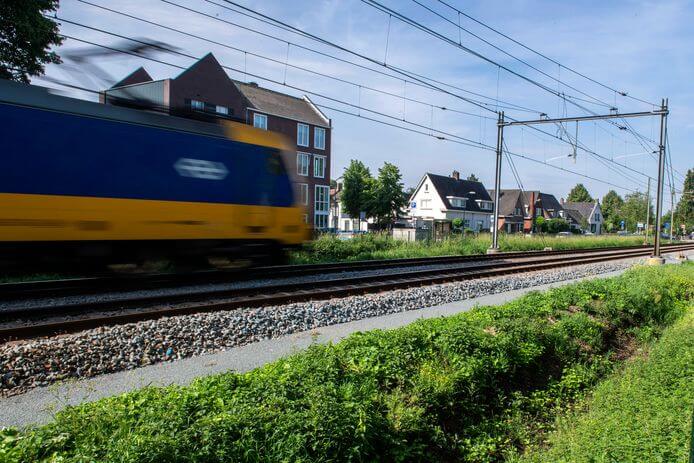 Glas kan geluid weren. De mate waarin wordt bepaald door de samenstelling van het glaspaneel. Optimale geluidswering of geluidsisolatie wordt bereikt met akoestisch gelaagd glas ProtectPerform Silence. Deze beglazing bestaat uit twee of meer glaspanelen met één of meer geluiddempende folies.
Lawaai beschrijft geluiden die als storend worden ervaren of schadelijk zijn.
Onze samenleving wordt steeds drukker en luidruchtiger, 24/7. Nieuwe woningen en kantoren bevinden zich vaker in '(sterk) geluidbelaste' gebieden.
| | | |
| --- | --- | --- |
| Geluid wordt overgedragen door trillingen van moleculen in een gas, vloeistof of vaste stof. Het aantal trillingen per seconde bepaalt de toonhoogte (frequentie) van het geluid - hoe hoger het aantal trillingen, hoe hoger de toonhoogte van het geluid. |   | |
hoe wordt geluid gemeten?
Rw - staat voor de geluidreductiewaarde. Het geeft aan in welke mate het materiaal geluid kan weren/isoleren, uitgedrukt als Rw in decibel. Hoe hoger de Rw-waarde hoe beter de geluidswering.
Voorbeeld: een materiaal met Rw 40dB zorgt ervoor dat er van het buitengeluid met 60dB binnen slechts 20dB hoorbaar is. 
De mate waarin een materiaal geluidswerend is wordt conform de NEN-EN ISO 717-1  aangegeven in de zogenaamde eengetalsaanduiding  Rw(C;Ctr).
De Rw geeft de "gemiddelde" geluidswerendheid aan  (de middentonen) terwijl de  C-correctie  deze waarde corrigeert voor "weinig laagfrequent" geluid. Tenslotte bepaalt de Ctr-correctie de waarde van het "laagfrequente" geluid.
wat is geluidswerend glas?
In IsoPerform of TriplePerform, kunnen de buitenruit en/of de binnenruit uitgevoerd worden met akoestisch gelaagd veiligheidsglas: ProtectPerform Silence.
ProtectPerform Silence bestaat uit 2 of meer glaspanelen die onlosmakelijk met elkaar verbonden zijn door 1 of meerdere akoestische polyvinyl butyral folies, PVB(A).
Afhankelijk van de samenstelling (aantal folies en glaspanelen en de glasdikte(s)) van het akoestisch gelaagd glas kan een maximale bescherming geboden worden tegen buiten- en binnengeluiden zoals van mensen en verkeer, denk aan auto's, scooters, trams, bussen, treinen, vliegtuigen etc.
Geluidswerend glas dempt ook sterk het geluid van regen tegen het glas. Ideaal voor toepassing bij dakbeglazing en glazen serres.
belangrijk om te weten
Het type gas in de spouw heeft nauwelijks invloed op de geluidswering, in tegenstelling tot dikker glas. Isolatieglas met een asymmetrische opbouw -buitenruit andere glasdikte dan binnenruit- houdt meer geluid buiten. Speciaal akoestisch gelaagd glas biedt het beste resultaat.
Een groot misverstand is dat triple glas door het extra glaspaneel automatisch beter geluid weert.
TriplePerform en geluidsisolatie? Vraag ons advies om teleurstellingen te voorkomen!
plaatsing
Effectieve geluidswering is het resultaat van optionele combinaties van het kozijnprofiel,  het glas en de manier van installeren. Het is belangrijk te zorgen voor een goede afdichting van de structuur waarin akoestisch gelaagd glas wordt geplaatst. Dit voorkomt geluidslekken rondom het glas.
veiligheid
Een met PVB(A)-folies geluidwerende gelaagde ruit biedt dezelfde bescherming tegen letsel bij glasbreuk als de met gewone PVB's gelaagde ruit. In isolatieglas kan dat de buitenruit zijn, of de binnenruit. Zie ook letselveiligheid.
hoe de juiste glaskeuze maken?
Voor de juiste glaskeuze is de geluidsbron bepalend. Onderscheid wordt gemaakt tussen geluidsbronnen
met weinig lage frequenties zoals snelweg- treinverkeer, nabij vliegtuigen, leefactiviteiten, stemmen [C dB], en
met veel lage frequenties zoals stadsverkeer, discotheek muziek, traag treinverkeer en vliegtuigen op grote afstand [Ctr dB].
De beste akoestisch isolerende beglazing biedt geluidswering in juist die frequenties waar het betreffende type geluid het sterkst aanwezig is.

Het productoverzicht hieronder is slechts een selectie van onze akoestisch gelaagde buitenbeglazingen.
Neem contact met ons op om verkeerde investeringen en teleurstellingen te voorkomen. Wij helpen u graag de juiste keuze te maken.
De akoestische isolatie die de beglazing behaalt wordt uitgedrukt in de zogenoemde "verzwakkingseenheden" Rw en de correcties voor weinig (C dB) en veel (Ctr dB) lage frequenties.