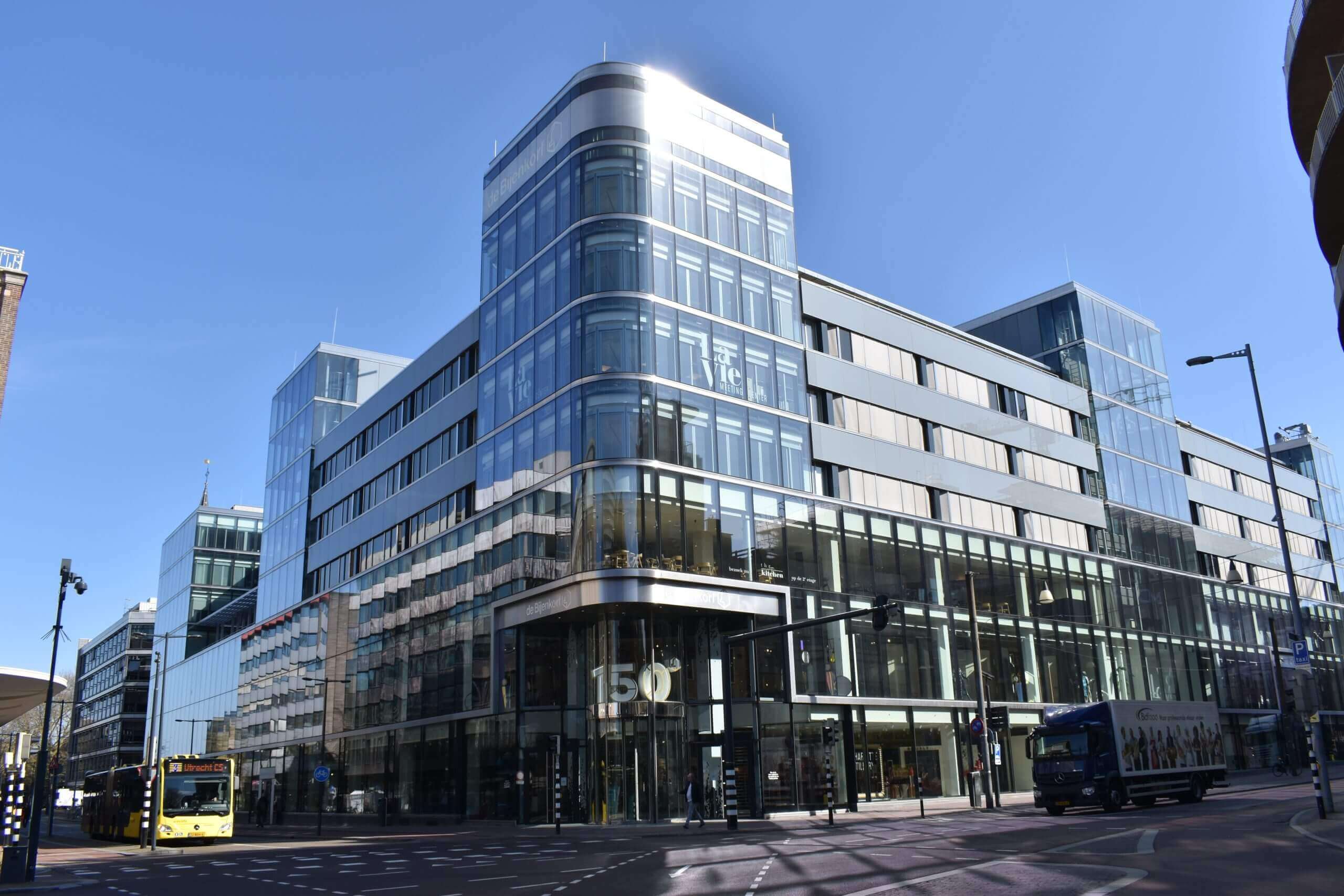 Volglazen gevel zonder stijlen, in dubbel- of triple isolatieglas.
Het PLUG-IN systeem is semi-structureel dubbel glas (IsoPerform) of drievoudig isolatieglas (TriplePerform) voor toepassing in een vliesgevel. Deze beglazing wordt niet, zoals gebruikelijk, door middel van klemlijsten geborgd.
Het PLUG-IN isolatieglas wordt geproduceerd met speciaal gevormde PE kunststof kommetjes in de rugdekking.  Met de 'glashouders', die standaard onderdeel zijn van het vliesgevelsysteem, worden de glaspanelen via deze mechanische bevestiging vastgeklemd aan de achterliggende stijl- of regelwerk van de gevelconstructie. Hierdoor ontstaat het aanzicht van een structurele- of semi structurele gevel, volledig vlak en transparant.
Toepassing van dit systeem garandeert een eenvoudige montage van de ruiten.
De toleranties in de ruiten zijn geen belemmering voor een juiste uitvoering van het systeem.
In de productie ontstaan geen vertragingen als gevolg van het aanbrengen van deze bevestigingspunten.
Geen doorlopende onderbreking van de rugdekking. Door de plaatselijk onderbreking is de randafdichting relatief sterker.
Er wordt niet direct op de binnenruit geklemd.
De mechanische bevestigingen van PE kunststof hechten niet aan de structurele kit.
Het PLUG-IN systeem heeft in de afgelopen 15 jaren in talloze projecten de hoge betrouwbaarheid bewezen om op een relatief eenvoudige en concurrerende wijze een structurele gevel te maken.
hoe de juiste glaskeuze maken?
Afhankelijk van de omgevingsfactoren adviseren wij de binnenruit uit te voeren in basis floatglas MonoPerform met een minimale dikte van 6 mm of minimaal ProtectPerform 55.2 gelaagd veiligheidsglas.
De binnenruit kan geen gehard glas (SafePerform) zijn indien de beglazing moet voldoen aan de eisen van doorvalveiligheid. Bij breuk desintegreert de geharde binnenruit namelijk volledig waardoor de klemming niet meer gewaarborgd blijft en een (grote) opening in de gevel ontstaat. Gelaagd gehard glas is wel mogelijk
Bij TriplePerform is de middenruit van minimaal 6mm gehard veiligheidsglas, in verband met de combinatie van thermische en mechanische spanning.
randafdichting
De speciale randafdichting is  UV-bestendig en heeft een hoogte van minimaal 15 tot 18 mm. Dit is vanwege de vormgeving van de mechanische bevestigingen voor de garantie op dampdichtheid van de ruiten. De hart op hart-afstand van de kunststof kommetjes,  opgenomen in de kitverbinding,  wordt nader bepaald. De exacte afstand rekent vandaglas uit op basis van de windfactoren, de eisen en ruitafmetingen. De glasranden zijn bij voorkeur vlak mat geslepen.
Neem contact met ons op! vandaglas biedt technische ondersteuning in de voorbereidings- en uitvoeringsfase. Wij vinden altijd de juiste glas oplossing.
architecten adviseurs
 
 
E Reinout.Jansonius@vandaglas.com
M 06 41 90 12 76
 
E Roel.Bosch@vandaglas.com
M 06 51 57 83 32
sales architecturale gevelbeglazing
 
E Rene.Goossen@vandaglas.com
M 06 21 89 72 37
 
E Theo.Dettingmeijer@vandaglas.com
M 06 82 50 26 32