With DÖRING the vandaglas Group is extended with a production facility that creates curved glazing of a sublime quality. 
In September 2023 Döring celebrates its 90 years anniversary. In June 2021 the company, located in Berlin (DE)  was acquired from Saint-Gobain Building Glass to become part of the vandaglas Group. Bringing in a wealth of specialised knowledge and experience to our business. With state-of-the-art machinery and their feeling for the material our DÖRING experts produce for you the most flawless and precise glass geometry!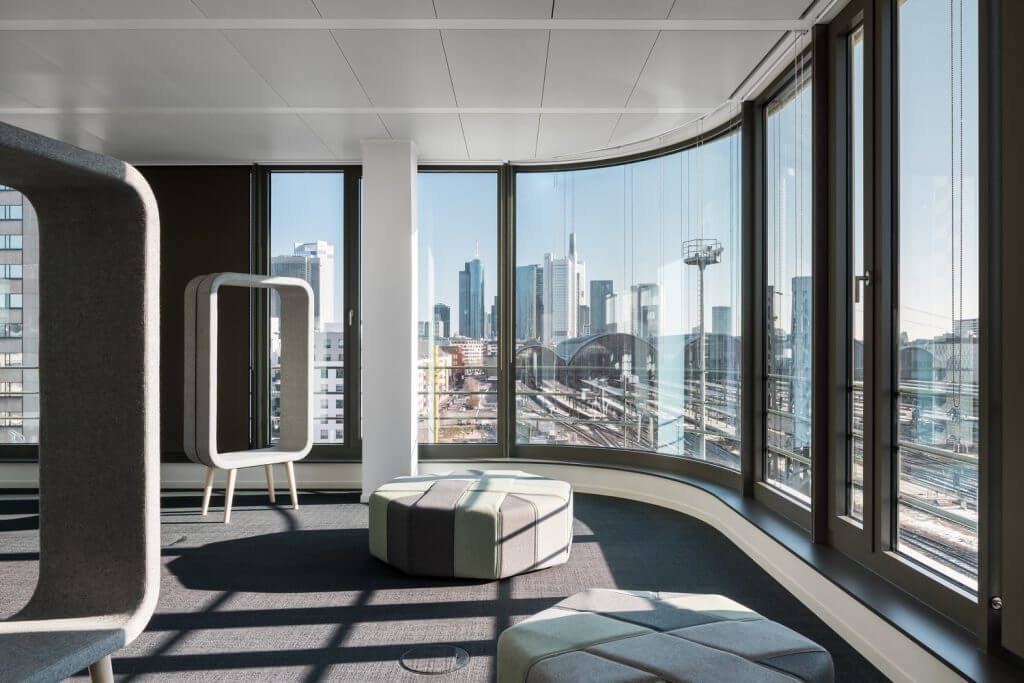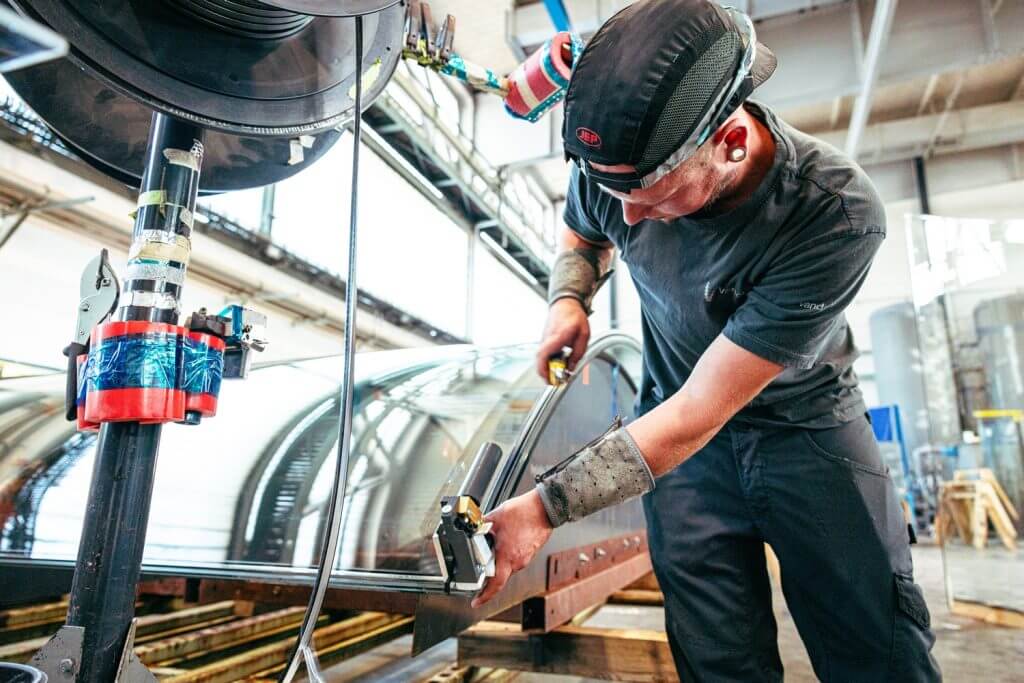 Expert partners in curved glass
The vandaglas company in Berlin is staffed with a team of about 44 dedicated and proud employees.  Passionate about their products!
The factory is equipped with
Five furnaces (S-XXL)
Two lamination ovens (VSG safety glass)
Two insulation glass units (IGU) lines
Drilling machinery
The sales and engineering activities are primarily focused on the International markets of architectural facades and smooth interior designs. 
Immaculate curving quality
The experts of DÖRING master the process of bending the glass on an unequaled high level.  In insulation glazing one or two panes are provided with a low-e coating and/or a solar control coating. A coating consists of multiple silver layers to achieve their features. These layers are often the cause of a distorted view in case the glass is being heated for bending.
To avoid this distortion vandaglas DÖRING applies a highly accurate and controlled heating and cooling bending process. 
Regardless the type of bending, being cilindrical-, conical , S-shaped or even twisted, vandaglas DÖRING guarantees a flawless transparancy. Even for the big glass sizes up to 3210mm x 8000mm.
Our testimonials
We proudly state to have contributed to ten thousands of groundbreaking facade projects in over 50 countries. Hopefully they are inspiring and move you to get in touch with us. We look forward to be challenged by you to what is considered impossible!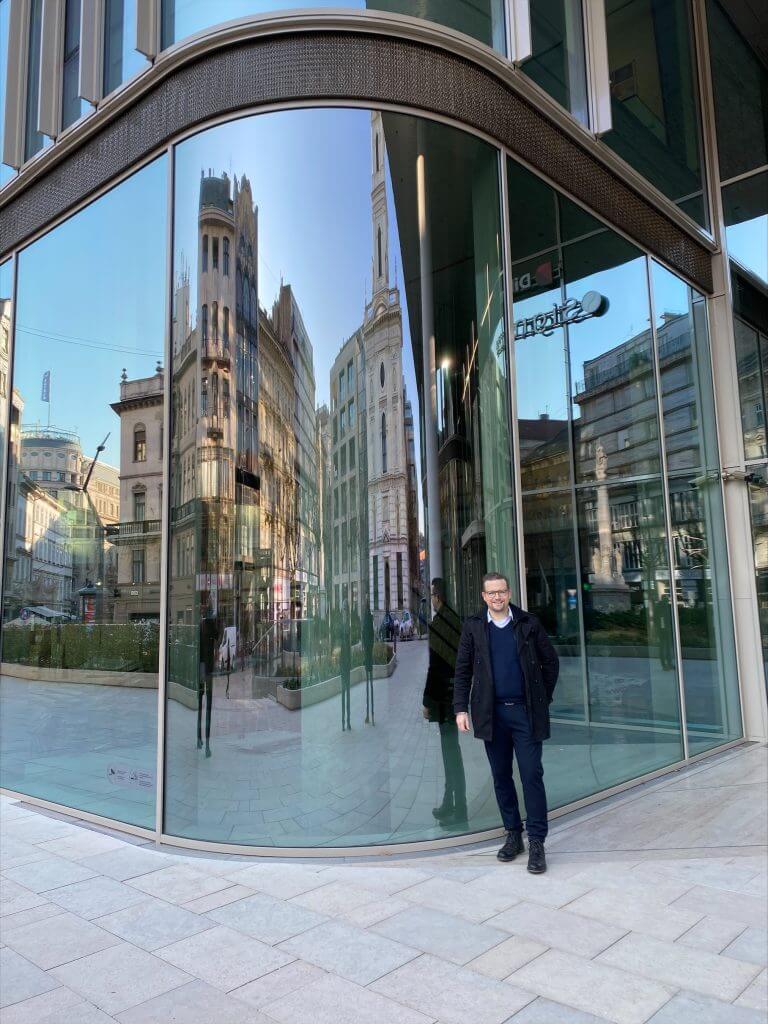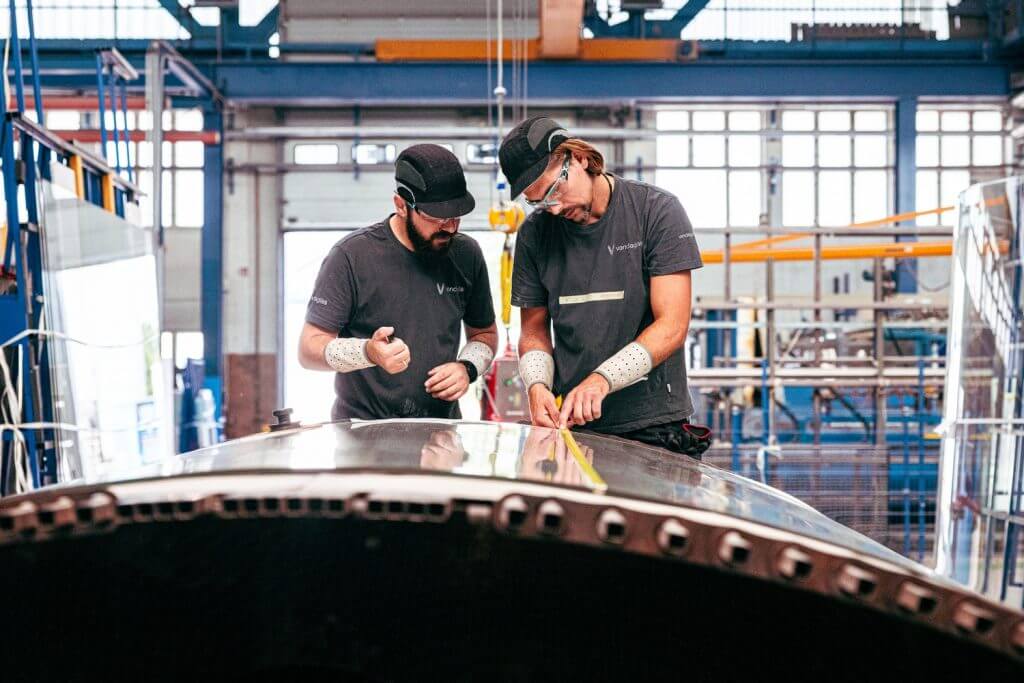 Certified professionalism
The ISO certifications proof our commitment to a high quality, sustainable entrepreneurship and an efficient energy management.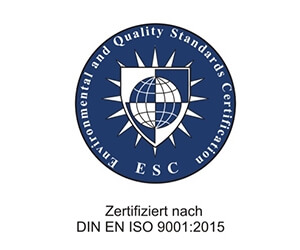 ISO 9001 | defines the basis of quality management systems, increases transparency in operational processes and regulates the implementation and execution of specific standards.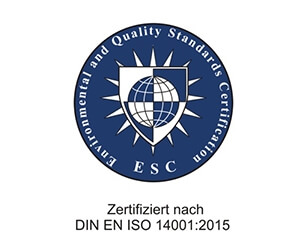 ISO 14001 | the specifies requirements for global environmental management of companies with the aim of continuously improving environmental performance.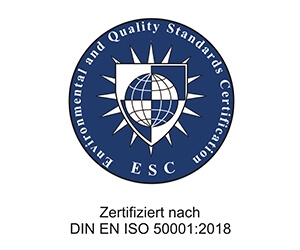 ISO 50001 | the standards for energy management systems to significantly improve energy efficiency by gaining insight into the energy consumption and reducing it.