Expert partners in glass specials
vandaglas is an independent manufacturer specialising in high-quality multifunctional insulating glass. We offer a wide range of glass products in different shapes, sizes and with customised designs. In addition to the standard range of energy-saving high-efficiency glazing, vandaglas also focuses on facade specialities such as fire-resistant glass, curved glass, screen-printed glass, enamelled insulating glass and glass with built-in blinds.
In addition to insulating glass and facade specialties, vandaglas also has the facilities to produce single-glass applications, such as glass canopies and partitions. With this, we aim to offer a wide range of glass solutions to our customers, and not just be limited to insulating or facade glass.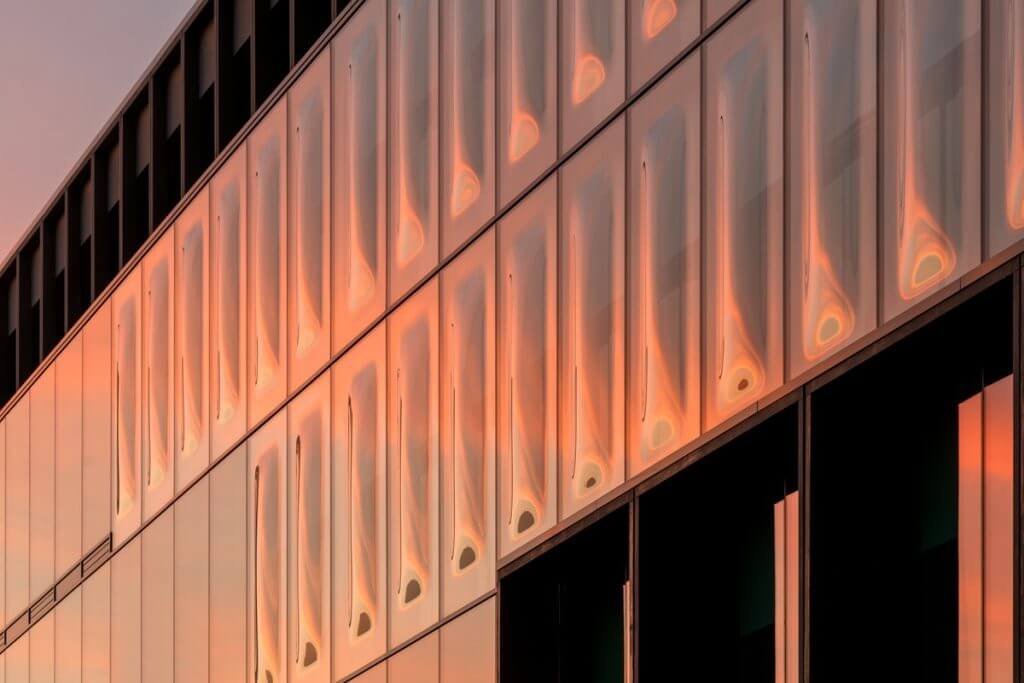 More than 400 years of collected knowledge
The company name vandaglas has only been around since mid-2021, but it has a long history in the world of industrial glass production.
It all started in November 2019 with the takeover of the Dutch distribution network Glassolutions, of the French Saint-Gobain Group, by the German family-owned company AEQUITA.
In June 2021, the company name was changed to vandaglas and it grew into the vandaglas Group through acquisitions in a year and a half.
The vandaglas Group is now based with production facilities and sales offices n the Netherlands, England, Germany, Austria and will also have branches in Switzerland by 1 June 2023.
With around 900 employees in total, the group has a considerable size. Moreover, the companies collectively have more than 500 years of glass knowledge and expertise. This shows that vandaglas has a solid background in the glass industry.
Our home markets and our worldwide business
With our presence in five countries, we have a primary focus on serving the regional markets. We strive to fulfil the specific needs of customers in those regions.
However, vandaglas also offers a selection of their "glass facade specialties" for the global market of iconic glass facades. These specialties leverage the company's expertise in complex architectural facade glazing projects and are designed to meet the requirements of striking and architecturally challenging buildings around the world.
Some of the special and unique glazings offered by the vandaglas Group worldwide include flawless curved glazing, XL glass formats, point-fixed facade systems, structural glazing, and various other full glass and fire-resistant glass facade systems. On top of this, the group has the facilities to provide the glazing with customized screen-printed patterns, digital printed or full surface enamelled glass. These glazing solutions play a significant role in enhancing and defining the iconic character of a building.
Overall, the vandaglas Group combines expertise in complex facade glazing projects with production facilities and customization capabilities to offer a comprehensive range of special glazing solutions that can be tailored to meet the needs of clients worldwide.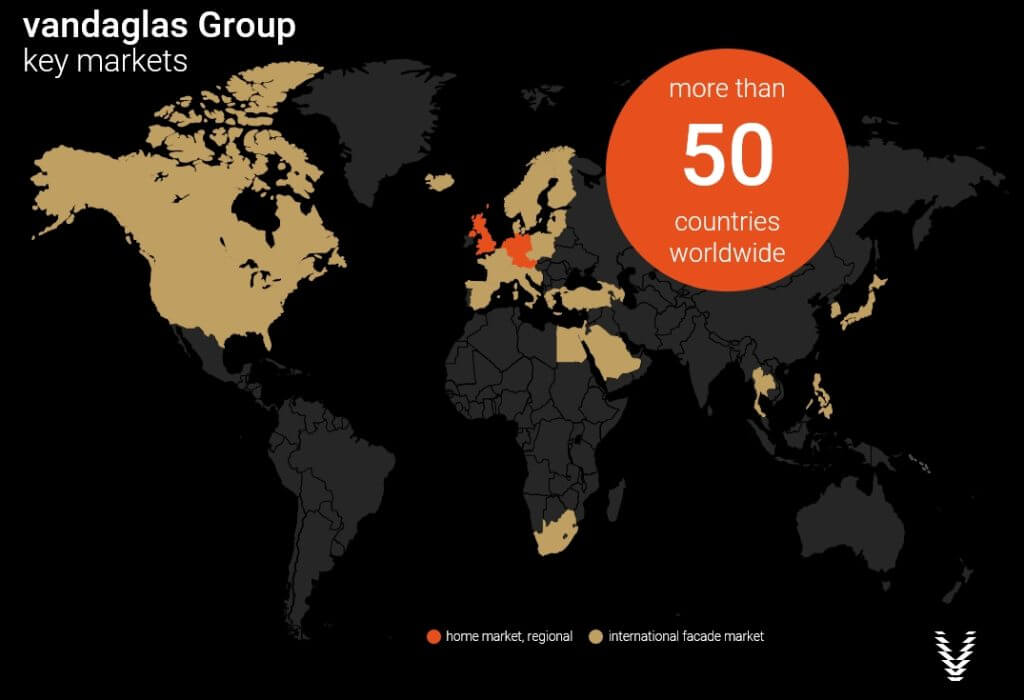 Our testimonials
We proudly state to have contributed to ten thousands of groundbreaking facade projects in over 50 countries. Hopefully, they will be inspiring and move you to want to get in touch with us. See our references ›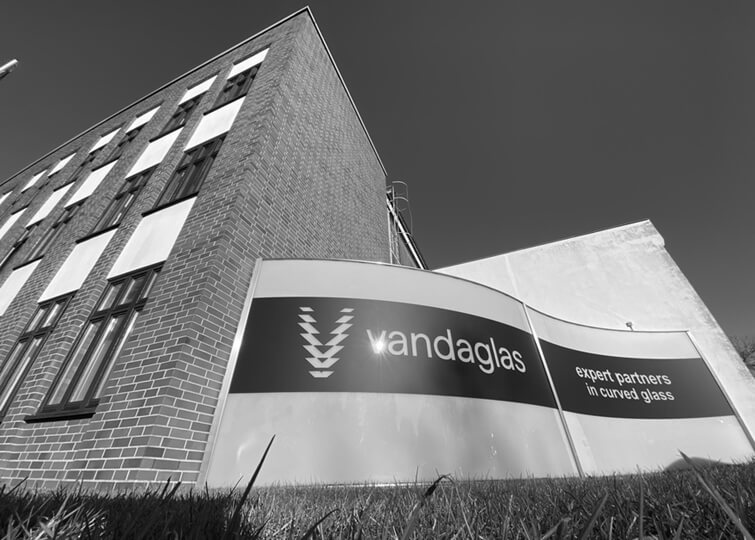 Experts in XL glass & glass facade systems