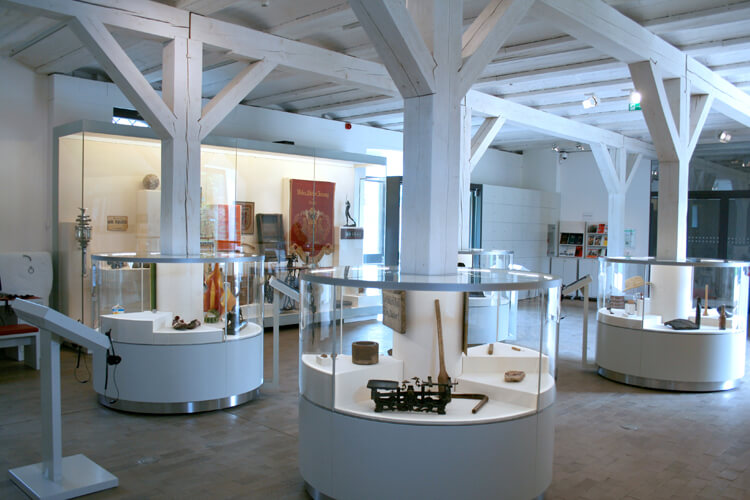 Curved monolite glass for a smooth interior design.
Curved annealed single glass
CurvePerform Mono is cylindrical curved monolite annealed glass. 
Architects rely increasingly on curved forms and glass when it comes to designing interior spaces today. Curved glass combines elegance and élan with the many material processing options offered by glass. Transparent, translucent or opaque, glossy or matt – curved glass walls have the capacity to dissolve the strict linear contours of a room and create a sense of harmonious lightness.
CurvePerform Mono can be processed to achieve  an impressive satined, an enamelled  coloured look  or to have many other finishes to the designers wish. The use of tinted foils in laminated glass, the application of large-scale photographs, printing, back-lighting and other options expand the range of possibilities for the design of exclusive interiors.
Applications & Glass types
| Applications for monolite curved glass are mainly interior fittings ›

 

| Glass types ›

construction of showcases;
glazing for furniture;
partition walls;
all glass furniture;
lighting glass;
reconstructions of windows of historic buildings;
and others.

 

all commercial glass thicknesses from 3mm to 19mm (dependent on the desired geometry);
float glass clear;
clear glass in all commercial glass thicknesses;
coated glass "Super-Vision";
body-tinted glass (e.g. Parsol);
cast glass (with some limitations);
decoration glass (e.g. with screen printing);
frosted/satin finished glass.
Machining possibilities & Technical details
Please learn about our extensive possibilities. Do not hesitate to contact our curved glass experts if you need more information or support.
We are happy to assist you!
| Machining possibilities
model cuts according to customer templates or theoretical specifications;
hole drillings;
partial or complete frosting;
facets;
screen printings;
and others.
| Technical curving details

1Notice: limits of size, dimensions, possible glass thickness and bending angles are determined according to individual arrangement and thorough technical examination. Restrictions in the form of shape must be expected. Tolerances according guidelines for thermally-curved glass in the building industry from  Bundesverband Flachglas. (BF Bulletin 009/2011Revision index 1 - März 2017).
| Downloads
Meet our Expert Team Curved Glass
Our dedicated people are at your service for any inquiry on curved glass