spontane glasbreuk door nikkelsulfide insluiting
Bij het produceren van glas is het onvermijdelijk dat sulfide en nikkel deeltjes in de glasmassa terecht komen. Ze kunnen nikkelsulfide (NiS) deeltjes vormen die deel uitmaken van het geproduceerde glas. In het geval van gehard veiligheidsglas kan NiS insluiting echter tot spontane glasbreuk leiden.
HOE WERKT DIT?
Om glas 5x sterker te maken krijgt het een thermische behandeling. Een standaard glaspaneel wordt verhit tot 600°C. Dit creëert drukspanning in het glasoppervlak en trekspanning van binnen. Het zijn deze spanningen die het glas sterker maken en ook bestand tegen thermische schommelingen. In de glas oven vormen zich nikkelsulfide deeltjes. Het sulfide is afkomstig van de brandstoffen (olie, gas), nikkel komt uit de grondstoffen of de metalen objecten waarmee het gesmolten glas in aanraking komt tijdens het productieproces. Sulfide en nikkel kunnen met elkaar reageren en nikkelsulfide deeltjes vormen. Het komt weinig voor (1 per 4 ton glas) maar vanwege het snelle koelproces toegepast bij de productie van gehard veiligheidsglas bestaat een kleine kans dat een paneel instabiel wordt doordat NiS deeltjes uitzetten. Zonnewarmte kan dan een breuk veroorzaken, afhankelijk van de omvang van het NiS deeltje al na een paar dagen of pas na een paar jaar.
De aanwezigheid van nikkel is niet te voorkomen omdat het aanwezig is in de gebruikte grondstoffen. Bovendien is er maar weinig voor nodig om een verbinding met het sulfide aan te gaan. Maar de HEAT SOAK test kan het risico op glasbreuk door NiS insluiting wel aanzienlijk verlagen.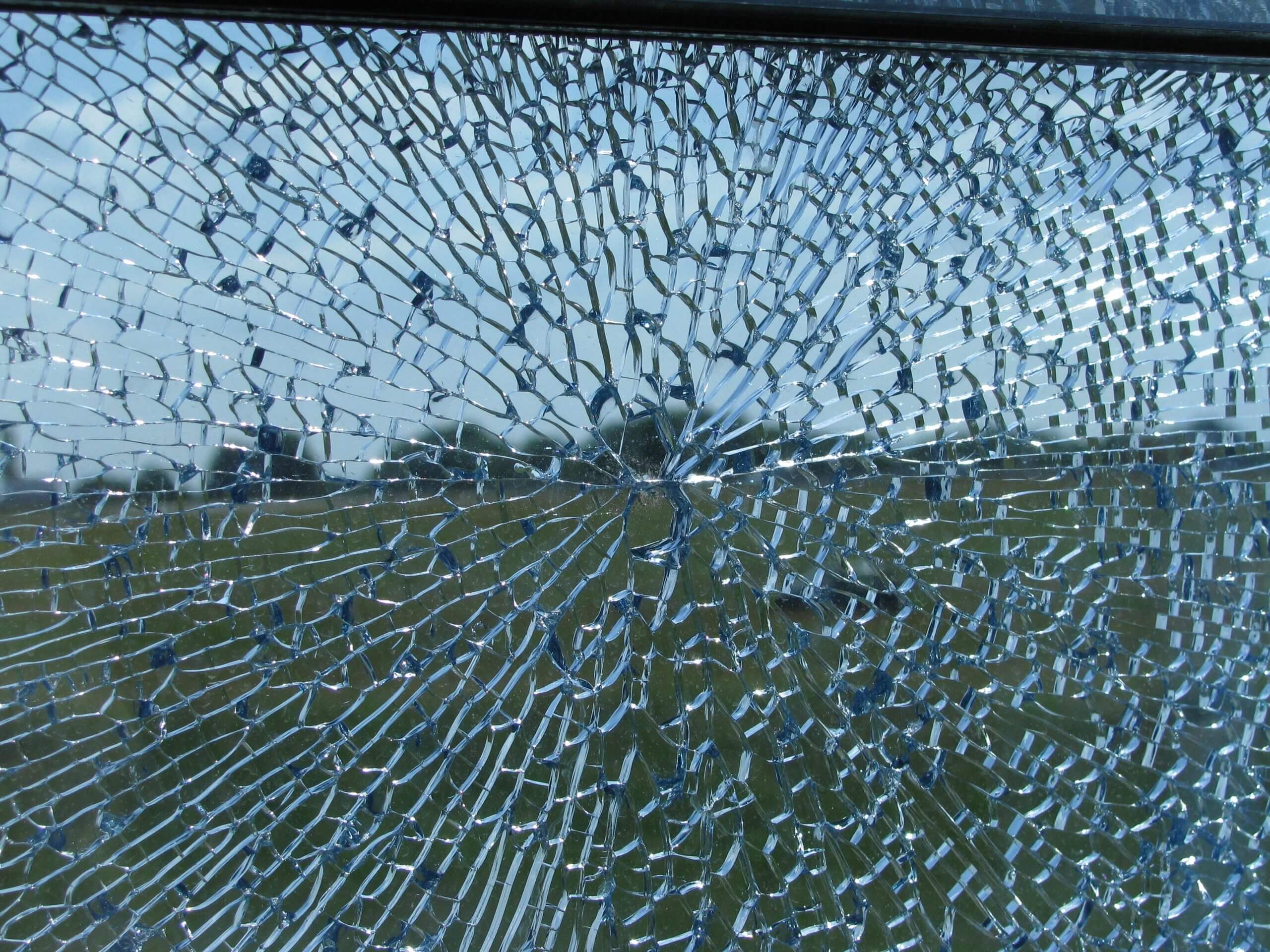 VEILIGHEIDSTEST
De HEAT SOAK test geeft een hoge zekerheid aangaande het risico dat gehard glas zal breken vanwege nikkelsulfide insluiting. In de test wordt het glas verhit tot een constante temperatuur van 280°C, in overeenstemming met NEN-EN14179. Glaspanelen die mettertijd zouden breken vanwege NiS insluiting, breken tijdens dit proces versneld. De HEAT SOAK test vermindert het risico op glasbreuk door NiS insluiting met 95%. Gehard veiligheidsglas dat de test heeft doorstaan voldoet aan de betrouwbaarheidscriteria van NEN-EN1990 aangaande spontane glasbreuk.
Het Bouwbesluit schrijft voor dat ieder glaspaneel dat hoger is dan 3500mm vanaf de vloer/grond verplicht de HEAT SOAK test moet ondergaan. Uitzondering is wanneer er geen risico bestaat dat het glas valt als het breekt.
In alle situaties met gehard glas in een constructie waar de veiligheid van mensen in het geding is, zou uit veiligheidsoogpunt de HEAT SOAK test moeten worden toegepast. Hier komt het gezonde verstand van de glasprofessional om de hoek kijken.
Glasbreuk door nikkelsulfide insluiting is te herkennen aan het breukpatroon: een centrale breuklijn met in het midden een vlinder-patroon is typisch voor een nikkelsulfide breuk.