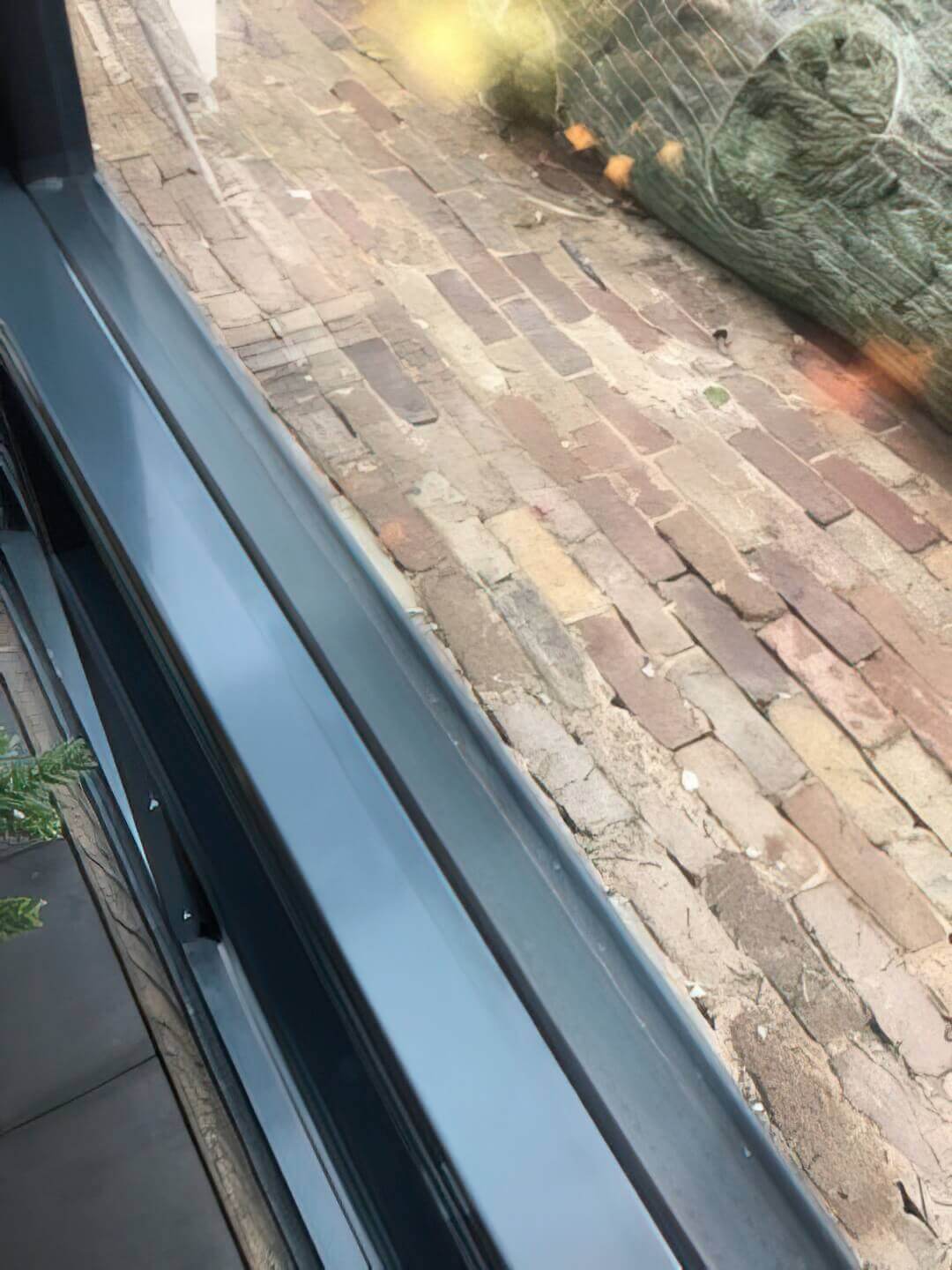 Comfort | Aesthetic warm edge spacer
Optimizing heat loss through the window also means preventing heat loss at the glass edges. A warm edge spacer is the solution.
Insulating glass consists of two or three glass panels with a spacer in between. The traditional spacer is made of shiny aluminum. Aluminum is a good conductor of heat, which means that heat loss from the inside to the outside at the glass edges is unavoidable. This heat loss at the edges can be reduced by replacing the aluminum spacer with a matt black warm-edge spacer.
| Insulating spacer
The warm-edge spacer is a stainless steel INOX profile backing with an insulating polypropylene bridge. The warm-edge spacer improves the thermal insulation of the window construction (frame including glass: Uw) by 0.1 to 0.3 W/(m2.K), depending on the length-width ratio of the frame and the frame material.

The heat scan clearly shows thermal leaks at the glass edges. Comfort up close to the glass with the warm-edge spacer.
| Aesthetics
The matt black color of the warm-edge spacer blends visually aesthetically into the cavity and does not cause annoying reflections of sunlight. This often comes into play with triple glazing which usually incorporates two aluminum spacers.
| Triple glazing
If triple glazing is chosen, optimal thermal insulation has often been decisive for this choice. In that case, the warm-edge spacer should and cannot be missing: we always recommend making this extra investment and having the TriplePerform glazing fitted with the matt black warm-edge spacer. The best solution, both energetically and aesthetically!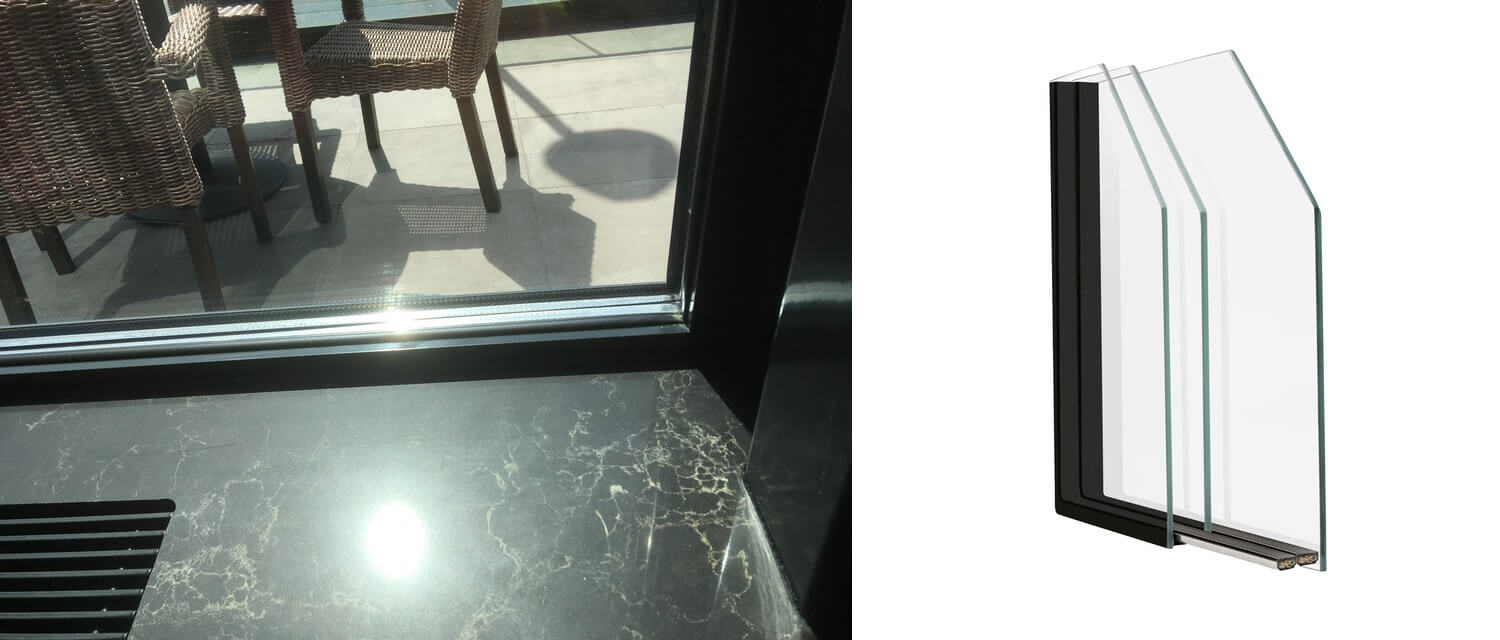 With triple glazing, the reflection from the two aluminium spacers can be very annoying.