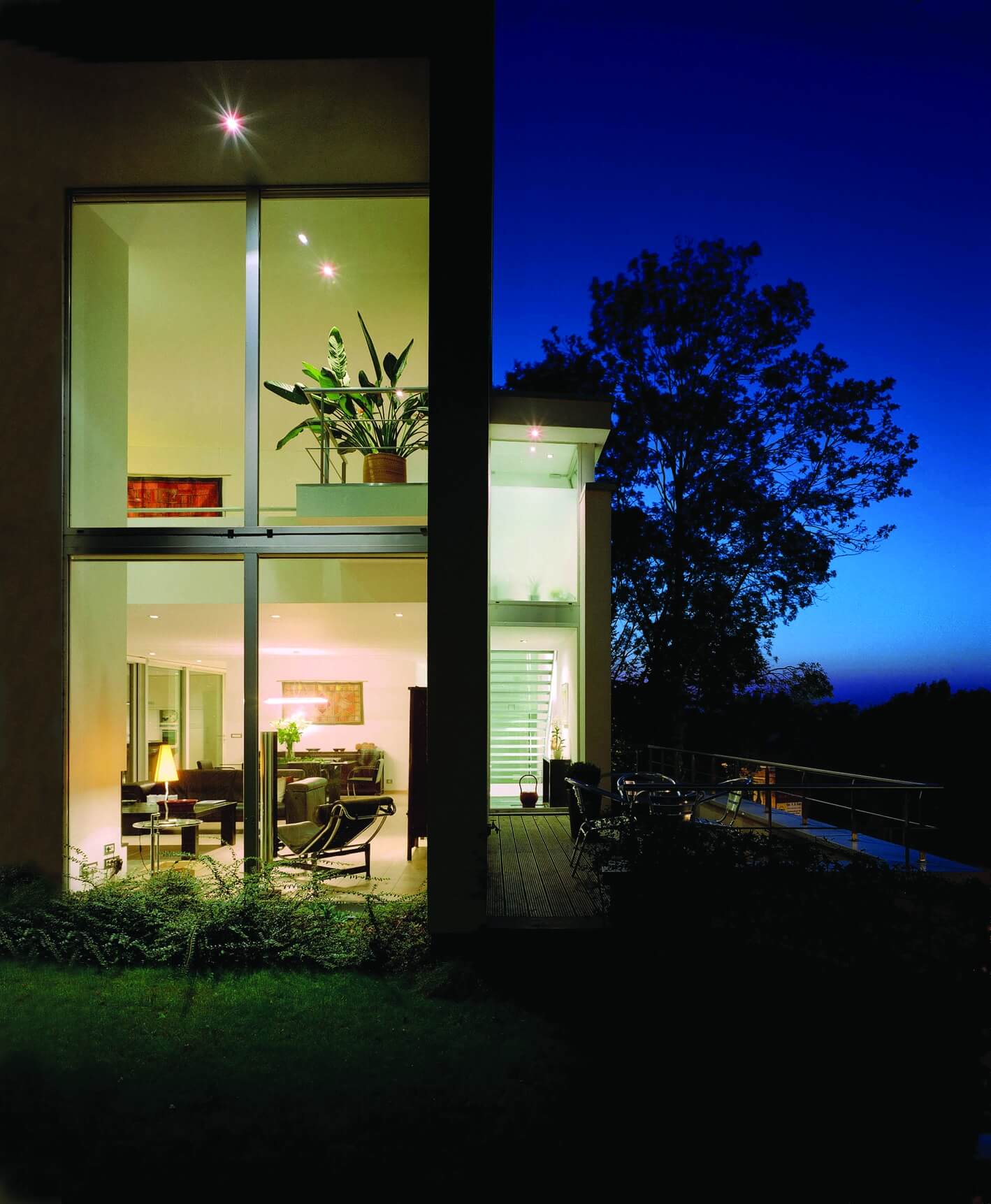 Don't make it easy for burglars to get in. And ensure at the same timey a safe feeling in the event of vandalism.
What is burglary proof glass?
Glass is basically a very fragile material. In the event of attempted break-ins through the glazing, a burglar - apart from the noise of breaking glass - could be inside relatively quickly and undisturbed. With burglary-resistant glass, the burglar is kept out longer.
laminated glass and PVB - ProtectPerform
With ProtectPerform, laminated glazing, the safety of goods and people can be guaranteed. Burglar-resistant insulating glass is composed of at least one panel of ProtectPerform, laminated safety glass. Laminated glass consists of two or more glass panels that are inseparably connected to each other by means of one or more PVB (polyvinyl butyral) foil, each 0.38 mm thick.
In the event of glass breakage, the glass shards stick to the PVB interlayers and the glass separation is maintained.
By varying the number of foils and glass panels and/or the glass thickness of each of the components, laminated glazing is obtained with different levels of protection. In suitable frames, ProtectPerform can form an obstacle to burglary and vandalism in varying degrees.
glass and polycarbonate - Polygard
Polygard is a combination of several glass panels and a polycarbonate panel. The use of polycarbonate has a positive effect on the total weight and thickness of the glass composition. For the same resistance class, glass with polycarbonate is thinner, stronger and less heavy than the traditional composition with glass and PVB.
How to choose the right glass?
The choice depends on the value and nature of the goods to be protected, and the risk of burglary as a result of the type of building and its location.
In addition, it is important to match the glass strength with the resistance class of the rest of the facade elements, such as the hinges and locks. The risk must be investigated per situation, without forgetting any specifications of the clients and/or insurers.
Owners of shops and companies, which arouse a high level of interest among professional burglars, are better advised by a security specialist.
NEN EN356
This standard describes burglar-resistant glazing | resistance to manual attack and the determination method for the classes:
the basic protection: classes P1A to P5A and the test to determine the class of the glass.
The test subjects the glass in the center to the impact of at least 3 impacts from a 4.1 kg metal ball. The fall height and the number of impacts differ per class. On the final impact, the metal bullet must not punch a hole in the glass.
a higher level of protection: classes P6B to P8B and the test to determine the class.
The aim of this test is to get an opening in the glass of at least 40x40cm by means of a hammer and a hatchet. The number of strokes required to achieve this goal determines the class the glass meets.
NEN EN356 tests in detail